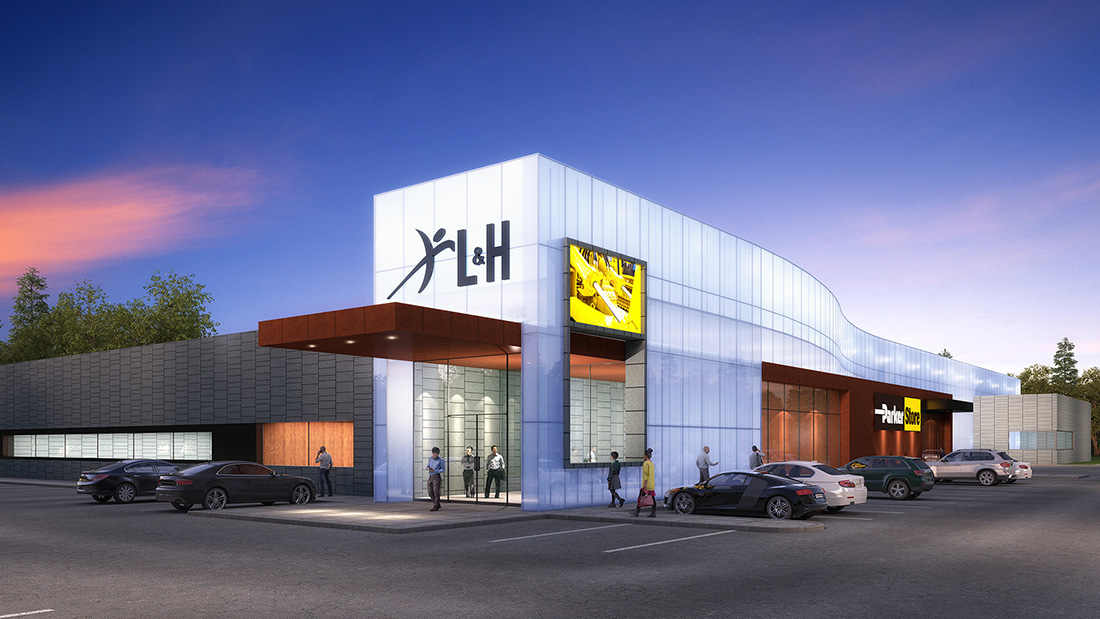 Livingstone & Haven (Concept)
Livingstone & Haven is a diverse and growing industrial manufacturer and service provider of hydraulic components, automation technologies, and pneumatics. Their campus is made up of several buildings that sit independent of one another.
Helt Design provided professional guidance on actionable architectural and interior design plans to re-organize their space to improve efficiencies and consolidate currently separated departments. In addition to identifying missed opportunities within underutilized spaces, Helt developed renderings to show them the impact of the renovated new headquarters.