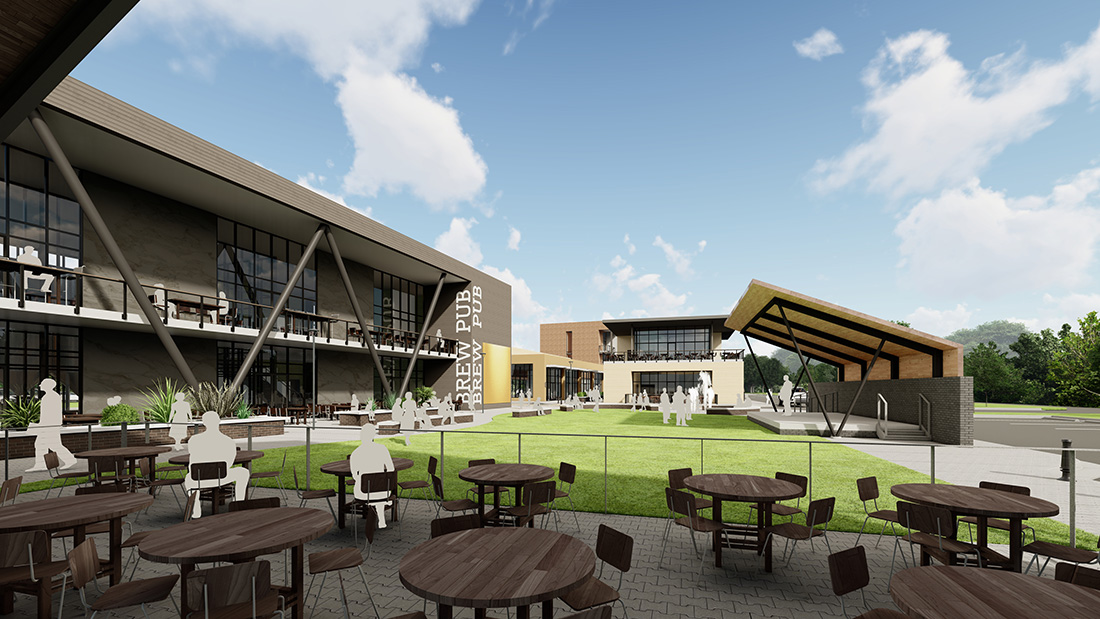 Ridgewood Green Experiential Mixed Use
Our design team was tasked with creating a one-of-a-kind pedestrian experience with a dedicated courtyard space activated by buildings that create a "place people want to be". The green gathering space needed to be coupled with 70,000sf minimum required leasable space to include a brewery, food hall, office space, upscale restaurant, and retail.
Up for the challenge we re-thought "Main Street" by creating a pedestrian boulevard, with a central plaza anchored on three sides with buildings that blend the notion of "farm" and "technology" to create space you just want to be in.
The occupancy mix is staggered - office space provides the opportunity for daily patrons to visit restaurants and shops and specialty venues to drive vibrancy on evenings and weekends.