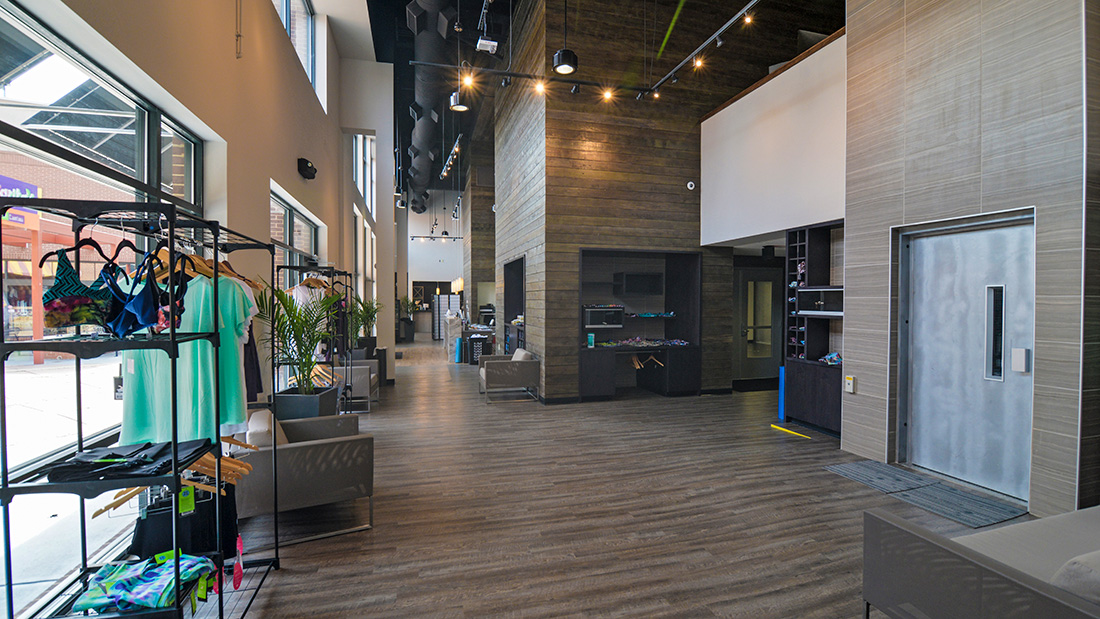 Y2 Yoga is a boutique wellness center with meticulously planned spaces includes multiple yoga studios, a specialty spa, child watch area, retail offerings, locker rooms, and on-site restaurant. Helt Design approached the project with intentional consideration during the design phase to ensure a calming and natural flow of all amenities to support and compliment the entire user experience throughout.
Unique design aspects include: Specialty HVAC, humidity controls and flooring for the hot yoga studio; Private locker, steam and massage rooms within the on-site spa; Infilling/creating a second floor including elevator and stairs within existing building; Integration of a full-service restaurant.
Helt Design is proud to see how Y2 has leveraged this space to positively impact the wellness community.