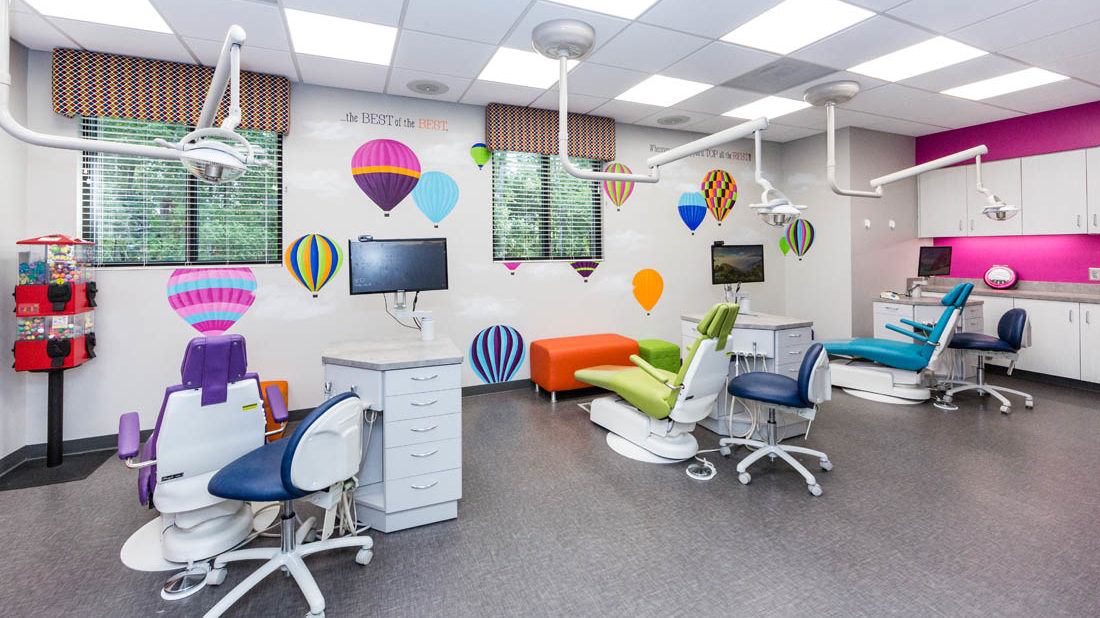 Smile Pediatric Dentistry and Orthodontics
A passion for helping their patients lead happy and heathy lives through dentistry is the common thread for Dr. Mac, Dr. Rob, and the rest of the Smile Makers on staff.
They needed an architectural and design firm that was just as passionate about helping their clients when looking to renovate their offices. They found just that in Helt Design.
Helt delivered on a wide range of custom client request throughout the project to help fulfill their passion and create a space that fulfills Smiles' objectives of supporting and retaining patients through a welcoming environment and enjoyable experience.