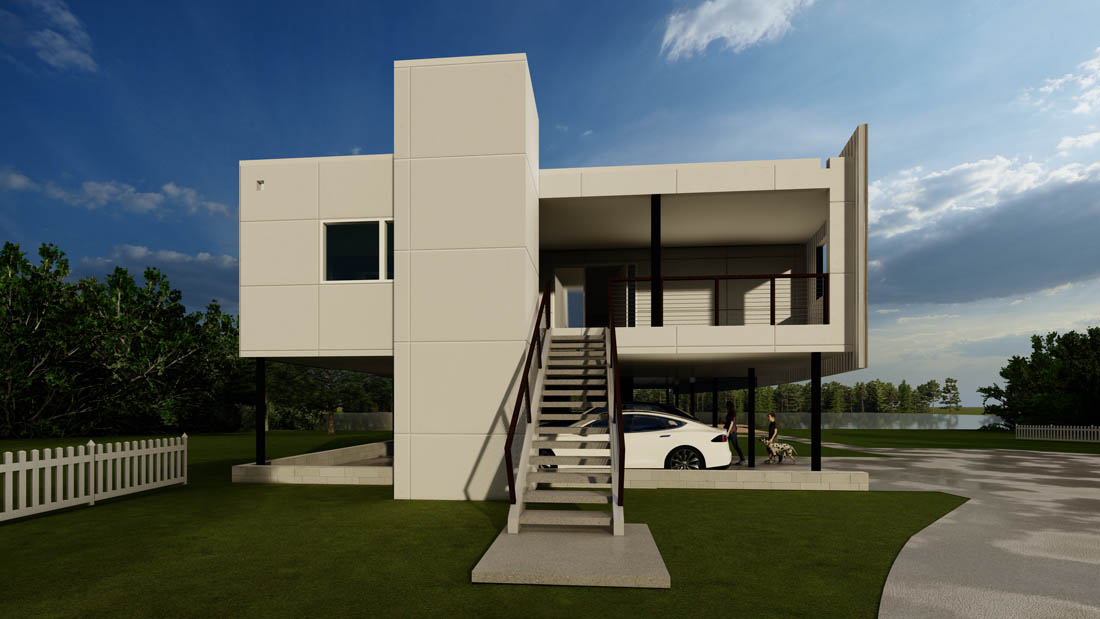 The Charlotte, NC area was placed under a state of emergency after heavy rainfall in June of 2019. Record high water levels and residential flooding along various lakefront properties in the Catawba River basin naturally ensued.
This private family's residence was impacted with flood waters overtaking the first floor of the home. Recognizing that this was likely to re-occur and with flood restrictions governing what they could rebuild, they turned to Helt Design to create an elevated and flood-friendly dream home. Attention to a multitude of factors was required on our end. Timely permit acquisition, zoning and building ordinance adherence, elevation and flood plain compliance, and appraisal achievement were all factors to align with the client's personal aesthetic requests.
This project is another prime example of why we love the work that we do, and we how thrive on helping and supporting others through our work in times of need.