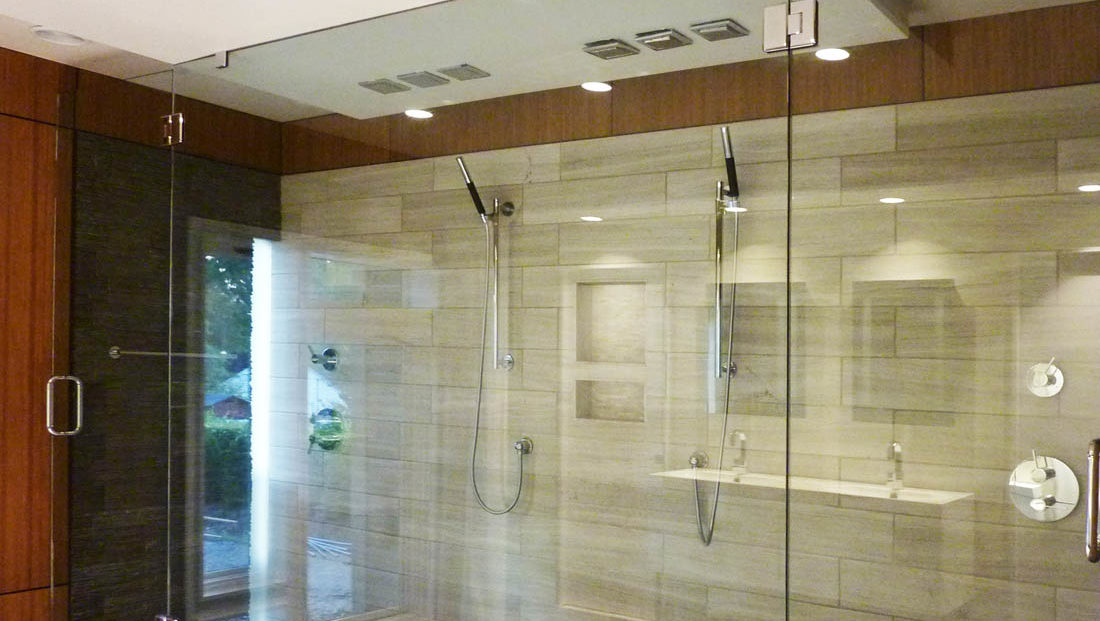 Modern Bathroom Renovation
C.L. Helt lead the addition and renovation of a 1960's porch addition and created a modern and sleek bathroom which has provided the client with an entirely new take on their residence. With an organic environment and feel, the modern design utilizes natural materials including a pebble shower floor, slate and limestone tile and bamboo plywood cladding to add a sense of warmth to the space.
Additional square footage was added to the home to provide space for a new walk-in closet and toilet room. The existing Master Bedroom was also enlarged and renovated in the same modern theme by re-configuring the center hallway and taking advantage of underutilized space to round out this modern addition to an existing traditional home. See also Modern Kitchen Renovation.