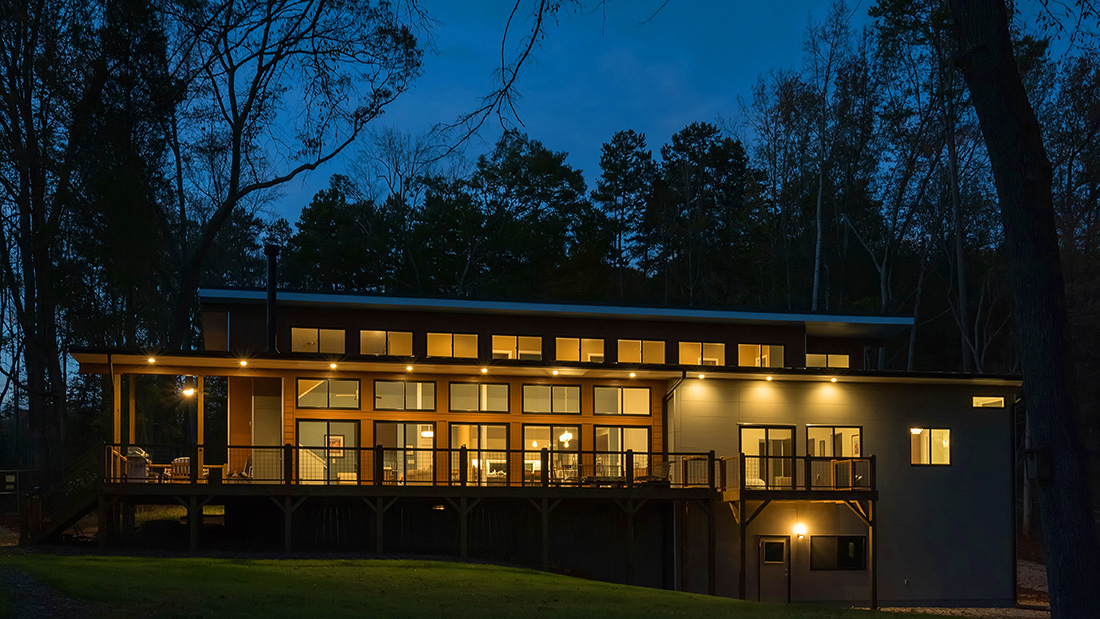 Modern Lakeside Residence
Helt Design approached this 2-acre waterfront residential property with a goal of highlighting sweeping lake views while utilizing sustainable materials to blend with the existing natural environment. This custom passive solar design takes advantage of the site and climate to reduce energy consumption through all aspects of the build.
The client requested a mid-century styled modern and efficient residence primed for both entertaining and functional comfort. The property was a former fishing club with an existing clubhouse on the lakeside which the client wanted to retain for future renovation and use. The house was sited on the natural gradient slope towards the back of the property to retain lake views while affording the client privacy. The client brief was for 5 bedrooms with en-suite or bathroom access to allow comfort during large family visits. Master Bedroom was desired to be on the first floor complemented with an open plan living area and separate office.