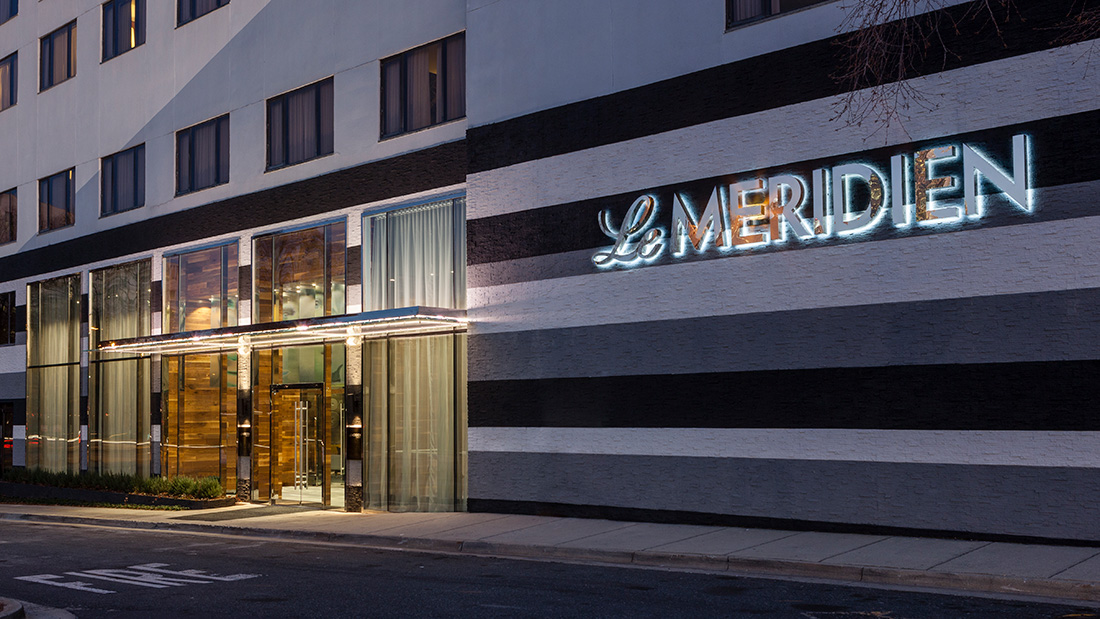 Helt Design was selected to reimagine a variety of communal and social spaces within the Marriott owned property in Charlotte, NC to further support and more closely reflect the rebranded identify of Le Méridien.
Approaching this project with our "building as a brand" concept, we strategically removed a mezzanine level within an existing high-rise which allowed for the creation of a more significant double height entry sequence. This new entryway along with refreshed lobby space to capture a more welcoming, functional, and warm space delivered on the goals of the client.
Done in collaboration with Goodman Charlton of New York.