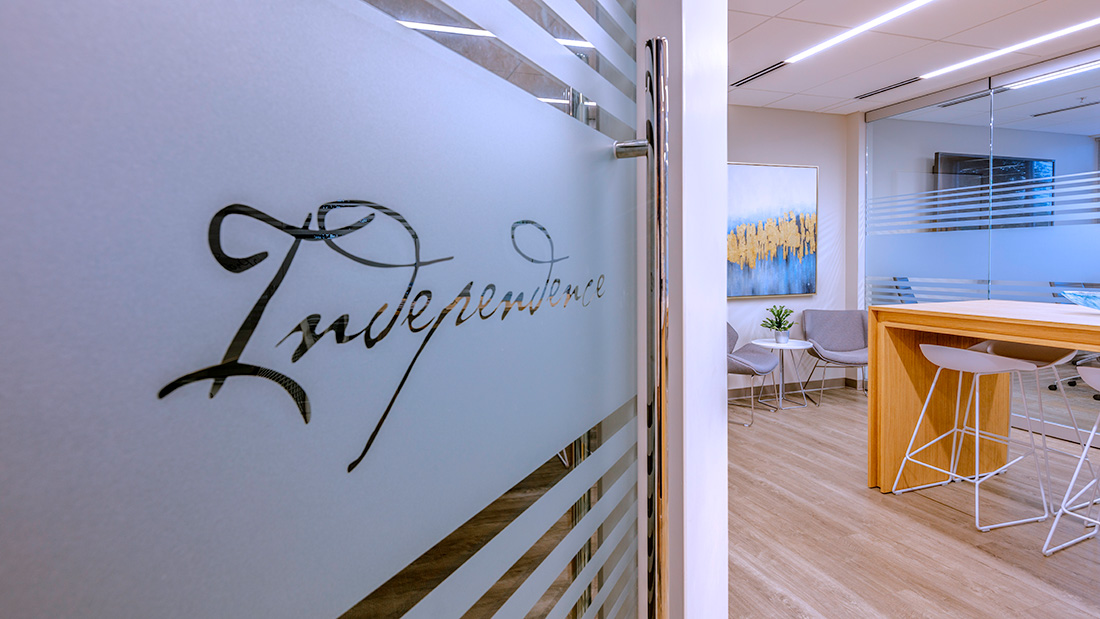 McGill Advisors – Brightworth
McGill Advisors, a Division of Brightworth, needed additional, multi-functional, office space.
Helt Design was selected to design and develop an innovative combination of working areas. The client requested open office spaces for daily workflow, as well as private offices spaces to facilitate confidential conversations, all without losing the open office environment. Customized to the client's specific needs and requests is a strategically placed conference room with glass walls. This can be completely opened to adjoining spaces, enabling the ability to hold large company-wide meetings.
In addition to architectural design, Helt aided in the furniture and custom artwork selection in all spaces. Each piece was meticulously curated to further align and support the interior finishes throughout.