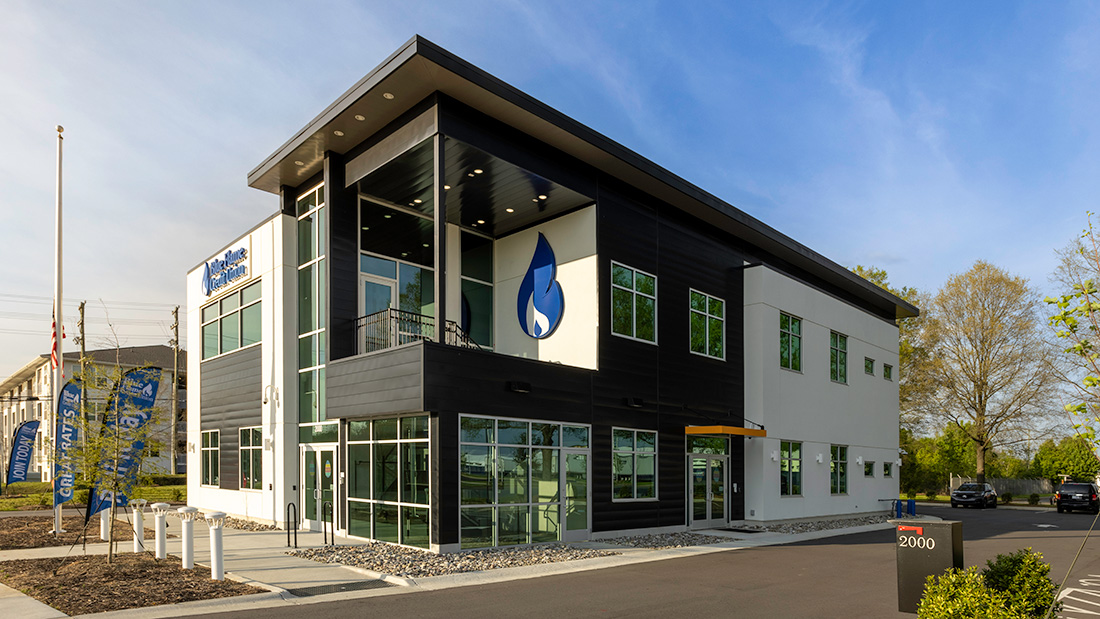 Blue Flame Credit Union HQ
Blue Flame Credit Union is in the banking hotbed of Charlotte, NC. This ground up construction project was designed to facilitate an approachable, and efficient take on the modern banking experience for both members and staff alike at their new HQ and flagship branch.
As this fast-growing bank expands their reach to attract a younger audience, they recognized their brand identity should be represented in the building itself. Location, modern aesthetics, and long-term vision of the organization was meticulously considered during the design phase. The space not only delivers on, but also directly represents, the forward-thinking and innovative characteristics of the organization itself.
Members will be provided multiple options for banking including drive-thru, walk up ATM, and indoor counter services. Front office staff members will also enjoy an open and collaborative floorplan to allow for an efficient, inspiring, and productive work environment. Helt Design is thrilled to support Blue Flame Credit Union and their entire member base through this project and new build.